Many teachers find that teaching preschoolers virtually is a difficult change from the physical, bright-colored classroom setting. This can be overwhelming for little learners who miss out on the activities and time they might have enjoyed with their friends. The lack of focus in the tiny brains can be very challenging. So, if you're faced with such a stressful situation as teaching preschoolers virtually, read till the end.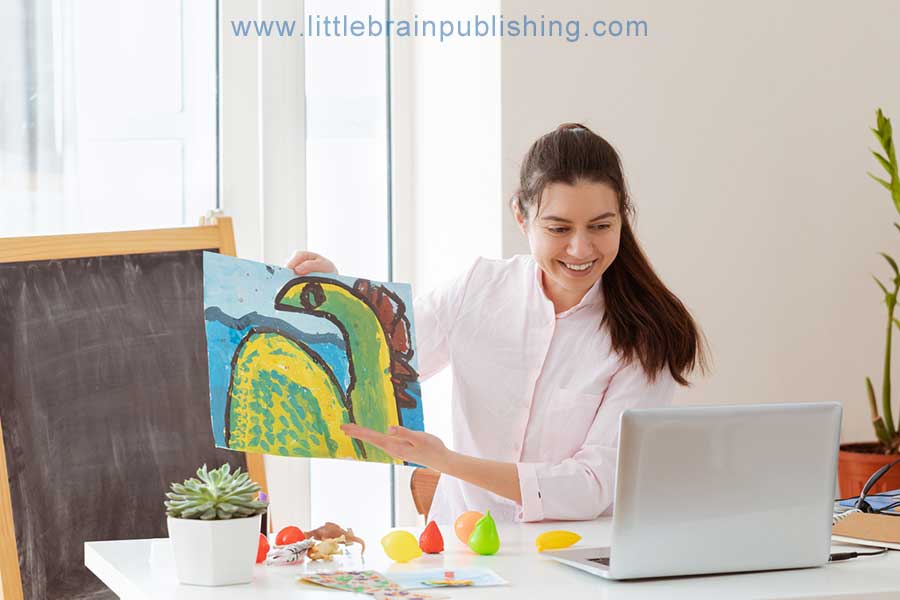 Teaching virtually needs patience, organized day, planning, and some tools. Like any teacher, I hope you possess a higher patience level, so just a planned day can save the day.
Tools Required:
Computer or Mobile Device (prefer Computer)
Webcam
Stable Internet Connection
Headphone with Mic (prefer wireless Bluetooth ones because you can move without worrying about the wire)
Software: Video Meeting applications like Zoom, Cisco WebEx, Google Meet, etc.
How Do You Teach Preschool Virtually?
To solve this issue, many teachers have begun to embrace the idea of a virtual classroom creatively. Technology can be used as an alternative to impart early learning to preschool kids can be a challenging yet exciting approach. Here is what we suggest:
Plan The Semester
Planning is vital to teaching preschoolers. There's a curriculum and syllabus assigned to each instructor that never gets changed in preschool, but it's online/virtual learning. The strategy and approach need to be changed. 
– Divide the syllabus into weeks and define milestones. 
– Plan and perform activities such as the musical chair, Bingo, and Group Competitions. 
– Your approach should be to build knowledge and bonding between children that they lack. 
– Redesign the course/curriculum as the original one was designed for physical classrooms, not on an app. 
– Modify activities, share PowerPoint presentations, instruct/guide parents to engage with their kids more often to build a connection with them which is not possible in an app. 
– Plan the use of existing equipment wisely. 
– Set out a strategy to meet the kids before class starts so they feel comfortable, safe, secure, and secure in their skin.
Set Lecture Timing
It's difficult for teachers to maintain discipline in online learning. Children can easily avoid various assignments by skipping classes or by lowering their grades. Parents of students who are not well behaved mostly complain about that issue.
So, teaching preschool virtually can be done with a partnership between students and families. The teachers would be responsible for developing the preschool class's lesson plans, developing interaction strategies, and creating a lesson plan. The parents are responsible for being receptive to the teacher's schedule.
Try to keep a time that suits the majority of the parents. You need to call a parents-teachers meeting (especially mothers) where you can discuss such things. Chances are moms will be available, so figure out a specific time slot with them. More attendance means you are reaching more students. 
Give Parents Some Work
Parents should also be required to attend parent workshops as part of their involvement in the program and complete observation visits with their children during the year. They too should be given some responsibilities.
– The first thing parents need is the curriculum, which should be written in advance and be transparent. 
– You should plan the timing for each unit. (this depends on the child's age). 
– Parents should also set up an activity schedule for each lesson and share it with all parents. It will make life easier since parents are more aware of what their children are doing every day!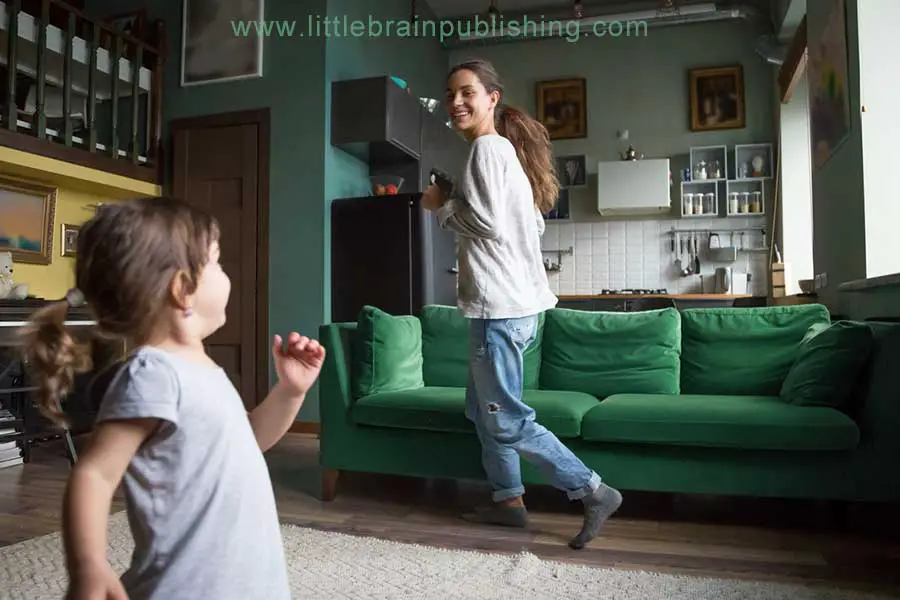 There are lots of activities that parents can perform at home. These physical activities are far better than an activity performed online. Yes, they see their friends on cam, but there's no interaction. So, even if parents play activities for an hour, it makes learning far more effective. As a teacher, give them some weekly schedule that you cannot perform online. 
Perform Activities With Minimum Things
Amidst a lockdown, it can be not easy to find craft material or things. Try implementing activities that they can find at home. Limit the required material also relaxes the parents in such situations. Try to make activities less messy and easy to perform.
Assign Homework & Get Feedback
Here are a few steps to do that:
* Assign homework based on today's lesson
* Revise the concept 
* The teacher requests for homework photos be sent by email or shown on a webcam
* Monitor the child's progress through feedback from parents
* Modify your strategy if needed
* Viewing the child's side of the story may be more effective and more efficient
Besides, you can constantly keep in touch with the students online regarding their progress by giving individual attention. You can devise different ways to revise concepts through games or puzzles. 
Can Preschool Be Taught Online?
Teaching kids is difficult because they aren't prepared for online learning. They don't know the technology or how to use it. But the good news is, kids are really fast in grasping things such as games, videos, etc. So it's just about the time they adapt the video conferencing.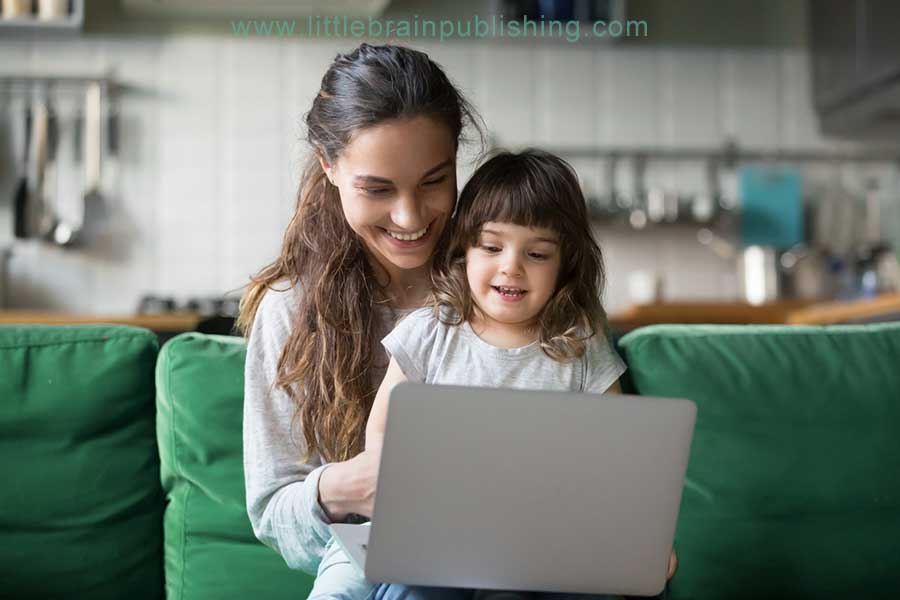 Initially, they might get happy seeing their friends in small grids on the monitor. The first lecture should be completely interactive where you aren't there to teach them a lesson but create a learning environment. Teach them the app user interface in parental presence. 
Yes! Preschoolers can be taught online with good planning and tag-team of teachers and parents. Preschoolers learn at an incredible speed. Implement visual, audio, interactive, and active learning via online applications. They can definitely be taught online with some patience. 
What Is The Best Way To Teach the Kids Virtually? 
You only have to follow these basic rules:
1. Clear Communication With Parents.
The preschoolers should be given lessons regularly, even if the duration is short. Parents want their kids to be engaged in a live session with teachers. They can record videos when parents miss a lecture or request it, but transparency and communication are imperative in the classroom community.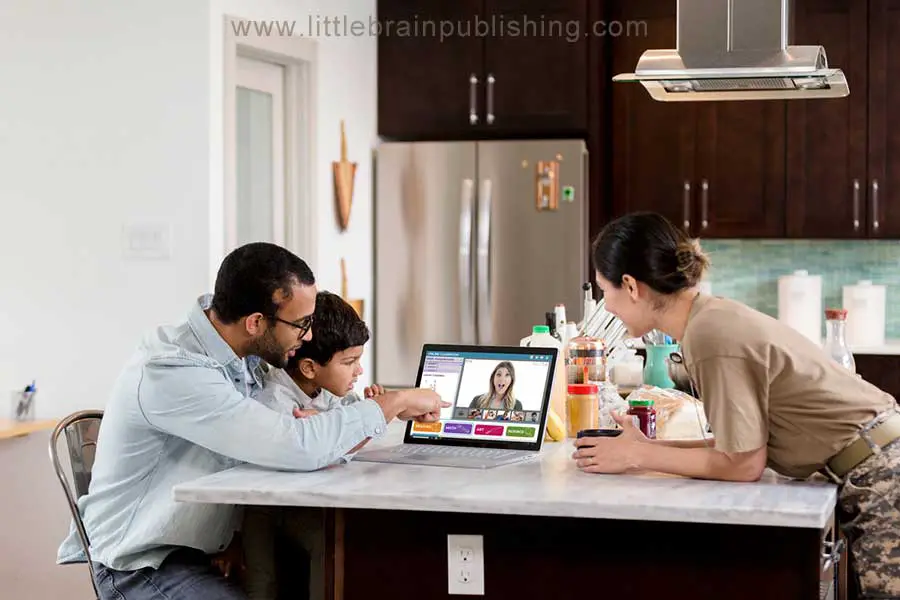 The importance of preschool education cannot go unnoticed. Teachers need to understand that preschoolers are growing at a rapid rate. If you're unable to give "live" classes, the least you can do is provide recorded lectures. This helps to reinforce what was previously taught and strengthens the foundation for future lessons. It is also crucial for teachers to understand that kids are growing rapidly.
2. Vary Your Types Of Lessons.
You can change the type of lessons to improve your online learning experience. You can use both synchronous and asynchronous types of learning. Synchronous means live sessions, and asynchronous means pre-recorded video lectures. But remember, synchronous lessons should be more than asynchronous. You can use asynchronous when you are busy or a task that needs visual and repetition like poems or stories.
– Synchronous lectures allow the child to interact with each other, play activities, and ask doubts.
– Asynchronous lecture allows the child to learn at his/her pace and can be viewed anytime. 
– Each is required, and a perfect mix should be applied.
– Assign assignments based on lectures.
Tips On How To Teach Preschoolers On Zoom
Preschoolers show significant interest and growth in project-based learning. Projects like the color the word solve the puzzle, color the mountain with green color, etc. Such types of naturally encouraging activities are engaging even through virtual learning. How to do one such activity is as follows:
• Color the image as instructed:
• Teacher sends an image to the parents
• Parents take a printout of those images
• Next day, students connect using the zoom app
• Teacher instructs to color the image with XYZ color
• Every child colors it and shows it on camera. 
You can also do it in sight words. Print sight word and color it. It is a type of visual learning.
Read aloud is a traditional way of teaching preschoolers. Encourage the child to read a story or point an object in a story. Ask questions where the child can answer you in Yes or No. Praise the child and encourage him to do the task. Kids love to read books with repeated phrases or familiar things because they feel confident. They learn through repetition, rhymes, and pictures. It is the age where they are building/developing the skill to read, and they are at the very initial stage of doing so.
Final Take
There are many challenges faced by the teachers and parents involved in preschool teaching. Teachers should be respected for their effort, and parents need to take their kids to a traditional learning space if it's possible.
Overall, the future of preschool teachers in virtual learning is still unclear. With continuous efforts and innovations, the situation might turn into something more manageable than what it currently is for teachers.