Reading is a skill made up of collective things like phonics, vowels, sight words, etc. Sight Words are essential to building a rigid foundation of reading skills in kids. Words that may or do not follow phonics rules and can be recognized/read just by seeing them are sight words. 
Usually, sight words don't follow phonics, as memorizing is the only option. Secondly, the ideal age for starting to develop reading skills is during preschool and kindergarten. 
Initially, kids usually face difficultly while learning sight words. It's a hurdle faced by almost every child, but they can surpass/clear it with consistency. 
Best Sight Word Apps For Teaching Kids:
Kids learn better if they are willing to learn. And, the only thing majority of kids love is playing. So why not initiate learning in a playful and fun way? Nowadays, there are many applications specially designed for children to learn sight words. 
These applications keep your child engaged and motivated to learn. Therefore, building strong sight word identification, fluency, and improved comprehension.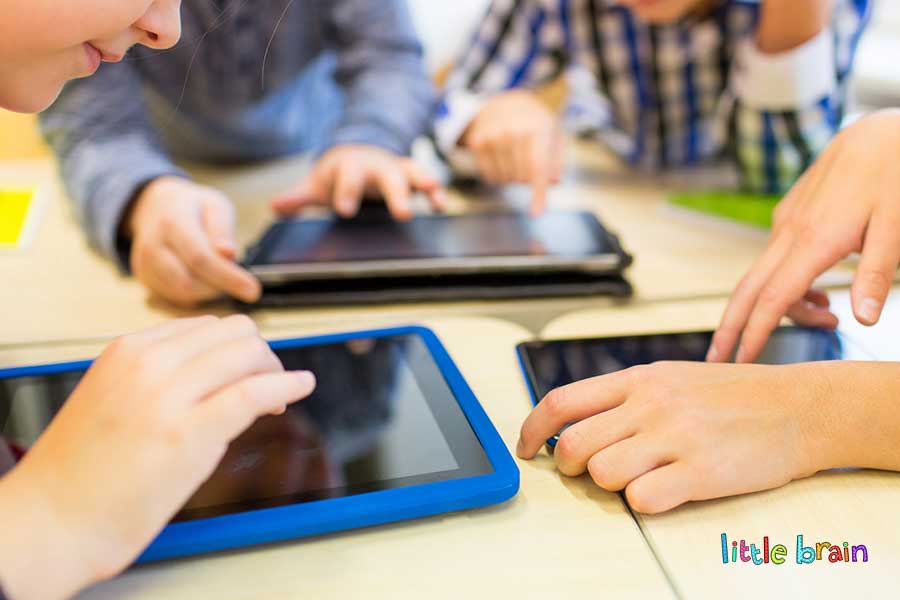 Sight word games have various ways of learning fun (like word blend, word search, word building, trace the word, colors, animation, etc.). 
Here are the best ten apps to teach sight words to kids. 
1) Animated Flashcards: Sight Words:
Flashcards are an incredible tool for learning. Using flashcards allows you to repeat the act of memorizing and learning. They also help you to store information for the long term in a short period. Sentence and pictorial flashcards are best for learning. 
Animated flashcards is an application that helps preschoolers and kindergarteners to learn sight words through animation and puzzle approaches. The app also offers a quick quiz consisting of 5 words at a time. It emphasizes rote learning, which is effective for primary school children. 
Role learning means learning by repetition. So, the app pronounces the sight word shown/displayed, developing listening skills. A unique aspect of using this app is the "random feature." This feature enables you to create another game. 
The pronunciation by the bot is low in volume, which needs to be resolved by the developers. And, you might face too many advertisements using this app. Overall, a great app, user-friendly, free to use, but has in-app purchases too.
2) Sight Words PreK to Grade3:
Based on Dolch's list of sight words, this application is helpful for students from KG to Grade 3. Dr. Edward William Dolch, also known as the father of sight word, prepared the first list in 1936. 
There are 220 sight words for fluent English reading. The game also consists of a 95-word noun list. The majority of the Dolch sight words can't be learned using phonics rules. The developers have divided 220 words and 95-noun words according to age grades. 
The categorization makes it easy for children to adapt and learn words according to their age group. And, you can also go forward if your child has learned all the sight words according to him. The app also provides "Play Mode." 
This mode mutes the background sound in the app and pronounces the word. It is an attempt to improve listening and learning skills at the same time while playing. This application is free to use but contains advertisements and in-app purchases.
However, advertisements over here are placed below and cover a minor part of the screen. So, even if the ads are going on, your child is not likely to tap it. 
3) Eggy 100:
Eggy 100 is a free application designed to teach children sight words using egg games. So it's going to help us practice sight words to be ready for the next grade. Eggy 100 is a sample version of Eggy 250. Eggy 100 consists of 4 levels, each having 25 words. 
You get access to the first 100 words for free. For more than 150 words, buy the upgraded version. This app is developed by "Reading Eggs." The app also uses a multisensory approach by combining animation, written words, and voice. You can also select a language accent.
It makes learning sight words easy and fun. The egg games here are similar to fruit ninja. Here, eggs are appearing with sight words, and the child needs to tap the egg. 
Suppose the level is of the word "say," the child needs to tap on eggs which have "say" written on them. Tapping any other egg or rotten egg deducts a smiley face with a splash which reminds the kid about the sight word. 
You can also control/set the speed of how fast the eggs are going to appear. And, kids realize this quickly, the good thing is they learn really quickly and don't get bored easily. 
Kids are going to play it again and again because it says the word multiple times. 
Overall, a well-designed app for teaching sight words. You can try the free version and opt for the upgraded version if you like it. 
4) Teach Your Monster to Read:
Want to help your kid read, but all that phonics is confusing, and the only thing they want is to play on a laptop or mobile. Well, there's an app that takes your child on a journey to early reading and phonics. 
At least what "Teach Your Monster to Read" promises/assures you. Leveled program and practice encourages independent learning. It teaches Synthetic Phonics that reinforces DfES letters and sounds and emphasizes sight words providing/through various games. 
Conclusively/to conclude a lesson, the child has to read an e-book. It consolidates their ability to apply phonics and recognize the sound. The game is available on PC, Android & IOS. However, the PC version is free to use, and Mobile versions are paid ones. Paying few bucks for an award-winning app is worth the money. 
A few honorable wards are the 2012 Primary Teacher Award, DfES Approved, and BETT Awards 2013.  
5) Sight Words Sentence Builder:
This application engages children to work assembling sentences using sight words. The app provides various themes like train, classic, princess, etc. 
This app is suitable for kids aged from 6 to 8. It helps develop sentence skills, word recognition, and listening skills. The child needs to drag and drop the sight words out of the random sequence as per the narrated sentence. Initially, the child is under app supervision. 
You can sign in to save the progress or use it as a guest. You can also create your sentence lessons (non-sight words too). For better learning, you may use sentences addressing your recent picnic or tour.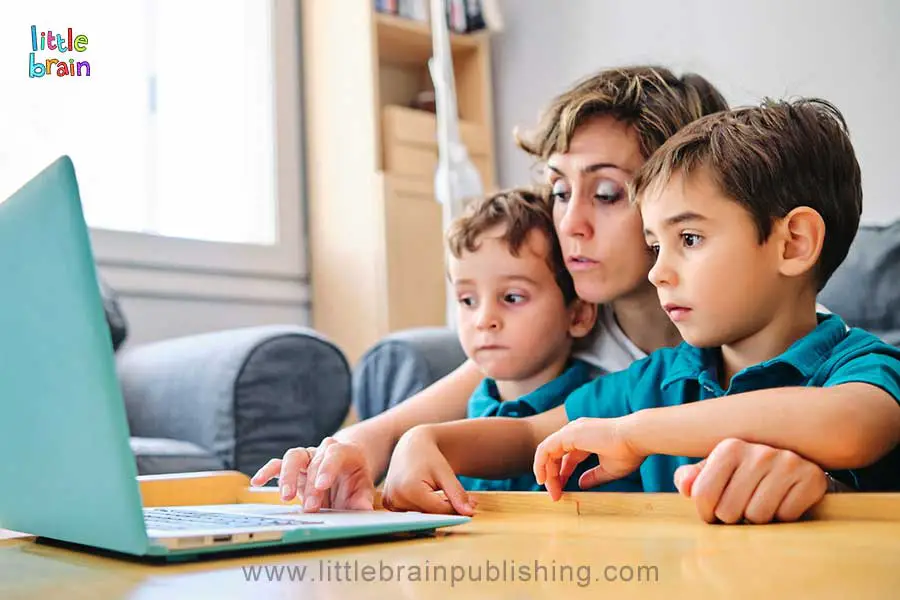 The app offers various combinations of sentences using subject, verb, adverb, colors, numbers, etc. There are two levels in this game, and the second one provides more words. The second level includes distractor words that aren't the perfect fit for the sentence. 
Kids might adapt to the second level quickly if they have gone through the first level. Overall, the app is educational and entertaining and the best fit for kids between the age of 6 to 8.
6) Sight Words Adventure:
Provide an early enjoyable reading and learning experience to your child. This application consists of more than 300 words —spelling activities based on Hermann Ebbinghaus's memory theories. 
With regular practice and activities given by the app, the child learns UPPERCASE and lowercase letters. Parents can reinforce unique sight words—VoiceOver enabled application for better understanding of sound. 
Additionally, the game of "hide n seek" which develops cognitive skills and visual attention. This application is only available on IOS devices with a well-designed user interface, and it's a paid app. 
Being a paid application, it doesn't contain any advertisement or external links. There's no in-app purchase, personal information needed, or social media icons, making it secure to use. 
7) Sight Words Superhero:
The app considers young kids who have an adequate reading ability and want to develop it. It is more of specific sight words above the primary level. 
The developing team has got a few more interesting educational apps. The app has two modes: story and timed mode. The default mode is "Story Mode," which illustrates a short story. 
The pronunciation adds support to the child. There are around 55 storylines that a kid can go through. The use of graphics and sounds is ideal, making it approaching and doesn't distract from learning. The usual storyline is of superhero fighting monsters.
Rewards are given for correct answers and deducted for wrong ones. The timer mode is a challenge for the kid against the clock.
8) Pocket Sight Words:
Pocket Sight Words is an application primarily known for its positive features. 
This app uses flashcards to help kids learn to read by working on sight words. Kids can learn 44 different sight word lists constituting a total of 220 words. 
Each list is well-organized in a sequential way. The words are crisp and bigger to avoid any confusion. The user can also hear the correct pronunciation (Australian dialect). 
There's a small score chart that progresses gradually as the child learns words. Once they go through a list, a test is assigned to them. The test results are shown, and the upcoming list is displayed if the child gets all the questions correct or a maximum of one wrong question.
The principle of teach and test makes it an excellent app to ensure productive learning. It is available on Android, iPad, and iPhone devices. Another great thing is, it's free to use with no advertisement. 
9) Sight Words Ninja:
Sight Words Ninja is similar to Fruit Ninja; here, fruits get by words. The narrator tells the user to cut a specific term. 
The user is needed to cut only the specific word. The speed here is slow as it's for kids. But, you can increase the speed and difficulty levels. 
Parents can also compete with their children. Even teachers can apply this game in the classroom during their free time. Now parents can take a break while the kid learns. 
People have got positive results from this app because it has shown dramatic improvement in word recognition. 
The Easy mode consists of 1 word at a time, the movement is slow, and a beginner may start from this level. 
The Medium mode consists of 1 to 3 words at a time with 30% increased speed. 
Hard Mode consists of 2 to 5 terms with increased speed and rotation. 
There's no interference for wrong answers, and the child can try again. So, if your child loves to play Fruit Ninja, trick him with this game. Maybe fruit ninja has got some updates.
10) Kindergarten Sight Words Free:
This app might not have the best graphics or any storyline. But, this app is designed for kindergarten students. The app only tries to teach words for Kindergarteners. It's a paid application available on IOS Devices only. 
The first level is free to use. Starting two levels contains eight frequency words and 5 activities. Activities included are Space Spelling, Memory Menagerie, Word Wheel, Ocean of Word Search, and Jungle Bingo. It is safe for kids with no in-app purchases, social media integration, advertisement, and location services. 
The app covers all the essential 40-50 sight words and a little more, making him trained for the next grade. So, introduce this application to your kid, and soon he will learn all the sight words. 
Conclusion
The strengthening of the foundation of a child starts from kindergarten. Technology can help parents to indulge their kids in learning. We have just discussed ten applications that are engaging, appealing, and quite effective. 
The previously discussed apps also use multisensory learning activities. Whether you have an Android or IOS device, you can use any of these apps. You can start with the free ones and then go for paid ones as the child progresses.